G-CROSS Creative Award is a large-scale creative award for designers and students worldwide initiated and hosted by the British Industrial Design Council, jointly organized by the American Institute of Architects and the School of Design of the University of Southampton in the UK. At present, it has also become one of the most widely spread artistic and creative competitions for college students in Britain. I hope that through this competition, more outstanding young designers will be discovered and discussed, including the development of design, the future planning of design education and the training of student design.

Organizer
Industrial Design Council

Jointly organized
American Institute of Architects
University of Southampton Art Academy

Review support
University of Sheffield
University of Edinburgh
Birmingham City University
2022 GCROSS
Gold Star Winners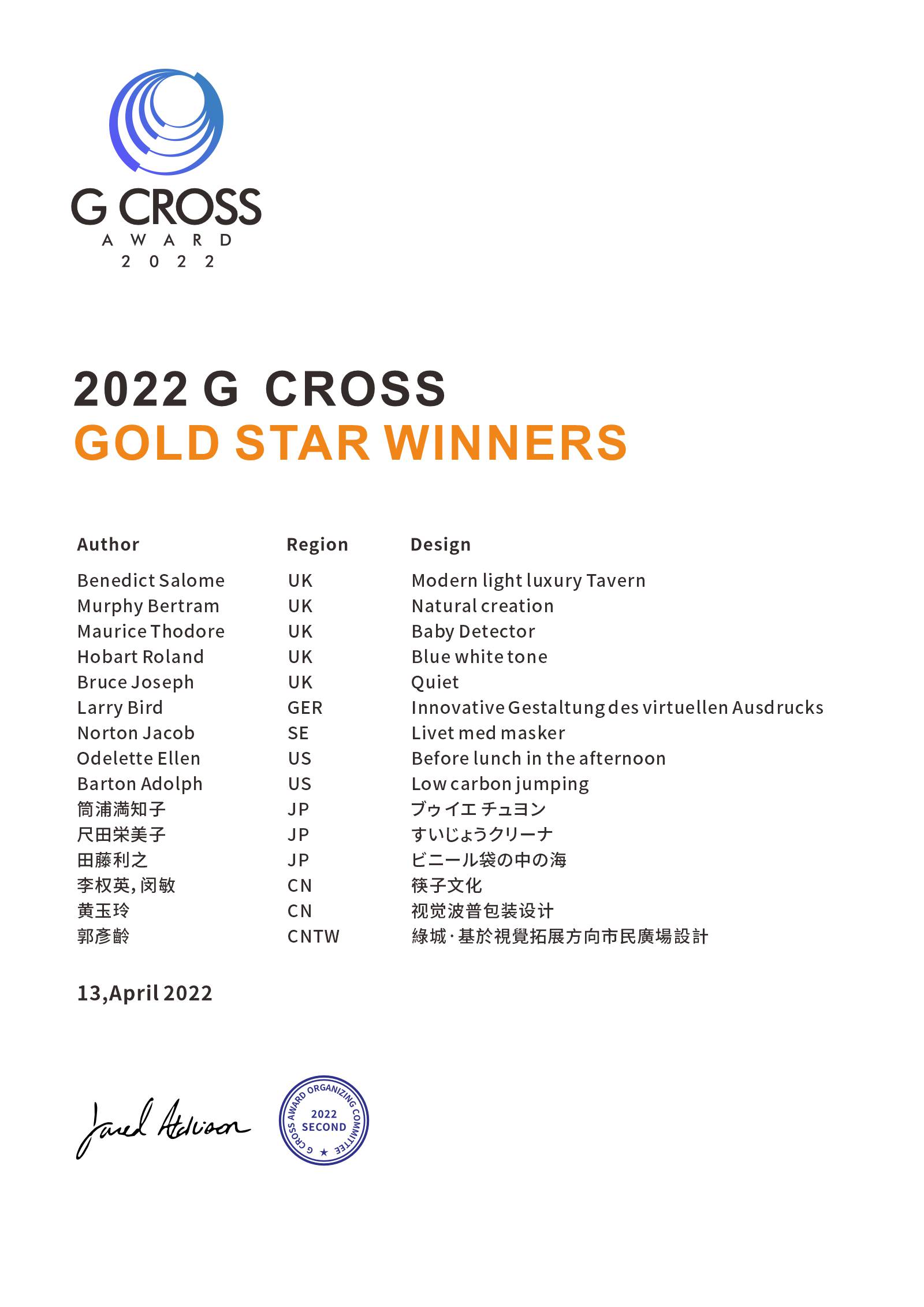 2021 FIRST GCROSS
Award Ceremony
2021 The first GCROSS Awards Ceremony was held at the Asma Theatre in London.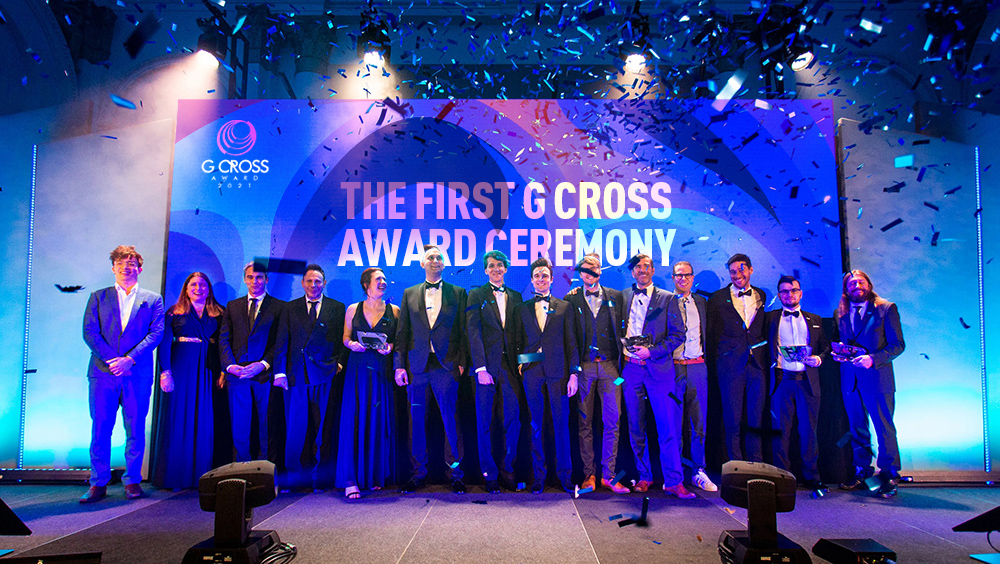 2022 G CROSS
Choose your direction
How to integrate Design into life
Design changes life. How does design change life? Think about how we can change our lives through our design. Like adding wings to our cars? Or improve what we see in our lives? Or is it to add color to deaf people through an illustration?
You can freely create your theme, we hope to see your free vitality, theme is not limited, subject matter is not limited, specifications are not limited
Graphic design includes "poster design", "book design", "brand design", "photography", "film and television design", "animation design", "web design", "media design" ,"Illustration design", "mascot designand" and so on
Industrial design category includes "product design", "mechanical design", "structural design", "art installation design" and so on
Space design category includes "architectural design", "landscape design", "environmental design" and so on
2022 G CORSS
Awards 
Arrangement
GOLD STAR AWARD
– 15 places with a bonus of 1,000 pounds
SILVER STAR

AWARD
Gold Award, Silver Award, Bronze Award and Nomination
– Gold Award – E-Certificate, participate in the Gold Star Award promotion selection, and compete for the final 15 Gold Star Award places.
– Silver Award – E-Certificate and a Gold Star Award nomination e-certificate.
– Bronze Award – E-Certificate.
BRONZE STAR AWARD
– Excellent – Winner list, can participate in the Silver Star Award promotion selection.
– Nomination – Winner list
The jury team includes the standing members of the Industrial Design Committee and some members of the co-organizer